HEPiX Fall 2017 Workshop
October 16 - 20, 2017 at HIGH ENERGY ACCELERATOR RESEARCH ORGANIZATION, KEK, Tsukuba, Japan
---
Conference venue
KEK, the High Energy Accelerator Research Organization, is one of the world's leading accelerator science research laboratories, using high-energy particle beams and synchrotron light sources to probe the fundamental properties of matter. With state-of-the-art infrastructure, KEK is advancing our understanding of the universe that surrounds us, its mechanisms and their control.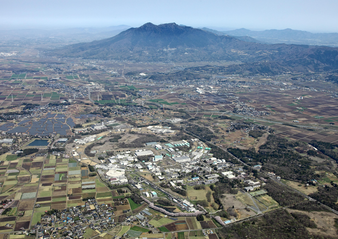 Kobayashi Hall
The HEPiX workshop will be held at Kobayashi Hall at KEK Tsukuba campus for whole week. The maximum capacity of the hall is 248 people. All seats have power outlet (Type A). There is the reception desk for the participants just in front of the hall entrance.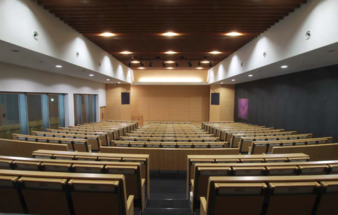 Location in KEK
The Kobayashi Hall is located at Bldg. M01 (Kenkyu Honkan) in ZONE-M, which is in 5 minutes walking distance from public bus stop (KEK Campus Map).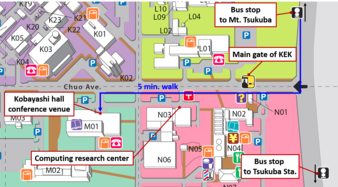 ---
HIGH ENERGY ACCELERATOR RESEARCH ORGANIZATION, KEK
1-1 Oho, Tsukuba, Ibaraki 305-0801 Japan